To provide clarity and simplicity of oversight to the accounting industry, in 2012 the over 40 different provincial and national accounting associations representing the three designations agreed to merge under a single designation – members are now known as Chartered Professional Accountants (CPAs)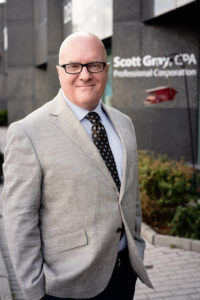 A
CPA, or Certified Public Accountant, is a trusted financial advisor who helps individuals, businesses, and other organizations plan and reach their financial goals. Whatever those goals-saving for a new home, opening a new office, or planning a multi-billion-dollar merger-CPAs can help. CPAs play key roles within diverse segments of the economy including industry, public accounting, government, education, and the not-for-profit sector. They offer a strong set of accounting and managerial skills required for today's complex and evolving environment.
CPAs are broad-minded, forward-thinking professionals who undertake appropriate analysis, exercise good judgment, communicate effectively and act to protect the public interest. They are chief financial officers for Fortune 500 companies and advisors to small neighborhood businesses.
They work for public accounting firms, both small and large. They are well-respected strategic business advisors and decision-makers. They act as consultants on many issues, including taxes and accounting. Almost all businesses need accounting expertise for tax preparation and/or general financial advice. Larger businesses tend to retain in-house accounting expertise whereas smaller firms normally utilize accountants on an as-needed basis contracted through public accounting firms. Scott Gray, CPA, CMA and his team lead a full-service accounting practice based in Oakville, Ontario, offering a broad range of services to meet the needs of businesses, entrepreneurs, and individuals in Oakville, Burlington, and surrounding areas.